SUPERSKIN POWER OF YOUTH 12 years younger BECOME YOUR SUPERSELF
290,00 €
BECOME YOUR SUPERSELF
100ml
Why SUPERSKIN ?
To achieve healthier and radiant skin, to delay skin aging in a targeted manner, to achieve skin rejuvenation 12 years younger, to plump up wrinkles, to increase an active positive mood, reduce your emotional stress marker, to be the best version of your SELF!
Description
Your skin looks younger and more radiant and the happiness you feel radiates from every pore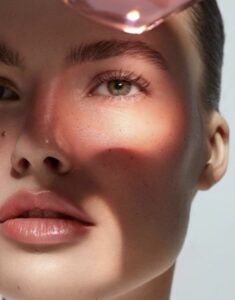 SUPERSKIN
Heroes the best in one product:
An AWARD WINNER botulinum toxin (Botox)-like peptide developed in collaboration with neuroscience experts, a safe, true beauty filter.
Centella asiatica, the beauty plant from the tropics, scientifically proven, has an intensive anti-aging effect, is used to combat premature skin aging, rejuvenates, revitalizes, tightens.
Callus stem cells the skin's architect, organizes the skin's internal structure for a younger appearance. Tighter skin makes skin look younger The claim to fame is: To regain the properties of a skin that is 12 years younger, a smooth, velvety one feeling, visibly reduces wrinkles, rejuvenates and improves the overall appearance of your beauty.
SUPERSKIN has the green active ingredient, as a plumping active ingredient, soothes redness and makes the skin radiant and which helps to increase collagen I in the subcutaneous tissue thanks to the communication between adipocytes and fibroblasts, thereby optimally plumping up the depth of wrinkles, skin aging deliberately delayed, rejuvenating the skin as a result

Application: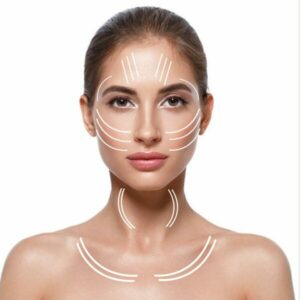 TheONE SUPERSKIN
Apply 1-2 pump's SUPERSKIN in the morning evenly to your face, neck and dekolleté.
SUPERSKIN it not only makes you look good, it also makes you feel good
Active Heroes INCI: centella asiatica leaf extact,hexapeptide-1,callus stem cell, timur green vegetal
Hamamelis virginiana leaf extract, sodium hyaluronate,nicotina benthamiana hexapeptide-40 sh polypeptide-47,cimicifuga racemosa root extract, vitis vinifera fruit cell extract.