Eye care is essential because the skin in this area is fragile and thin. This Eye cream is a multifunctional active with '' EYE TRIANGLE Care '' effect.
This NEW EYE RULES Cream is a powerful combination of 21 Ingredients that awakens and rejuvenate the eye contour.

An increases synthesis of collagen produces a LIFTING EFFECT.
Boosts skin FIRMNESS.
A radiant, MORE AWAKE EYELID
The NEW EYE RULES This Eye Cream TIGHTENS the EYE CONTOUR and LIFTING UP the EYELIDS.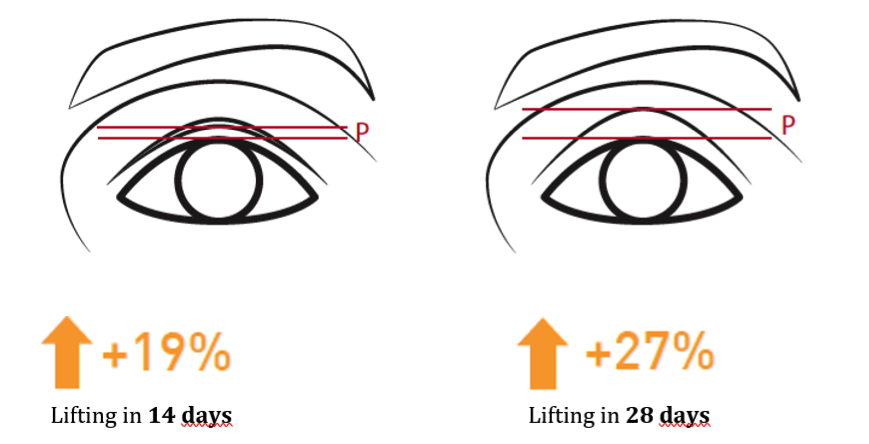 In just 14 days droopy upper eyelid and wrinkles are reduced
Visible reduction of the double eyelid.

Droppy upper eyelid and wrinkles are reduced.
Combats DARK CIRCLES and LIFTS the UPPER EYELID RESULTS AFTER ONLY 14 DAYS
ENJOY THE NEXT LEVEL FOR YOUR OWN BEAUTY LABEL.
WE DEVELOP THE BEST LUXURY BIOACTIVE COSMETICS FOR YOUR BEAUTY PRIVAT LABEL