BERMUDA SLIM BODY Serum
160,00 €
150ml
Award winning active ingredient 
Can help Reduce adipose tissue growth
Supports to keep the body slim 
Supports the body in menopause
Helps to reduce fat cells
Longan Kernal Extract is clinically proven in studies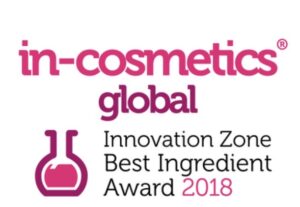 Description
BERMUDA SLIM BODY Serum
With SLIM BODY you lose unwanted FAT CELLS thanks to the ingredient Longan kernel extract

Left before and after 14 days on the right. A significant decrease in fat cells can be seen. 
Designed to deliver visible results within a matter of weeks, we've clinically studied Longan kernel extract which can help reduce fat cells.
THE DREAM OF MANY WOMEN !!
Especially in the MENOPAUSE when the HORMONAL CHANGE is due, it is difficult to lose weight. SLIM BODY supports to reduce lipid accumulation capacity 
SLIM BODY Serum can PREVENT the DEVELOPMENT of FAT TISSUE. 

SLIM Body Serum can IMPROVE THE APPEARANCE OF THE FIGURE 

The ACTIVE ingredient Longan kernel extract has a strong inhibiting action on the differentation process of preadipocytes into adipocytes. 
Can help REDUCE THE EXPANSION OF ADIPOSE TISSUE
The ACTIVE INGREDIENT Longan kernal extract REDUCES BODY FAT and helps PREVENT WEIGHT GAIN. 
***The ACTIVE INGREDIENT with clinically efficient which was tested on 1000 women.
Application: Apply the product daily in the areas of legs, abdomen, hips, arms and back. Gently massage into the skin.
Recommendation: Use daily to achieve the best results.
HERO INGREDIENTS
Longan kernel extract/ has an inhibiting property on the fat cell tissue