BERMUDA SLIM BODY Serum
160,00 €
200ml
Award winning active ingredient 
Reduces adipose tissue growth
Keep the body slim without diet
The adipose tissue can not expand anymore
Intensive effect also in the menopause, reducing the age-related accumulation of fat 
Reduces effectively and visibly fat cells, in the first days of use
Proven in studies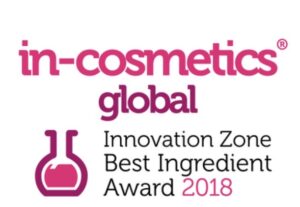 Description
BERMUDA SLIM BODY Serum
With SLIM BODY you lose unwanted FAT CELLS WITHOUT DIET even in PROBLEM AREAS, A LEAN BODY WITHOUT DIET.

SLIM BODY Serum visibly reduces fat accumulation, shown on the left before and after 14 days on the right. A significant decrease in fat cells can be seen. Without a diet.
THE DREAM OF MANY WOMEN !!
Especially in the MENOPAUSE when the HORMONAL CHANGE is due, it is difficult to lose weight. SLIM BODY reduces lipid accumulation capacity attesting a decrease in the preadipocyte differentiation.
SLIM BODY Serum PREVENTS the DEVELOPMENT of FAT TISSUE. This SERUM REDUCES FAT ACCUMULATION and STIMULATES ADIPONECTIN RELEASE in ADIPOCYTES, this EFFECT LEADS TO A SIGNIFICANT and VISIBLE IMPROVEMENT of the OVERALL FIGURE, FOR SLIMMING WITHOUT DIETING.

SLIM Body Serum IMPROVES THE APPEARANCE OF THE FIGURE WITHOUT DIETING.

The ACTIVE ingredient Longan kernel extract has a strong inhibiting action on the differentation process of preadipocytes into adipocytes. SLIM Body Serum provides a fast and significant slimming effect.
REDUCES THE EXPANSION OF ADIPOSE TISSUE
SLIM BODY Serum is EXTREMELY PERFECT and IDEAL for MENOPAUSE WOMEN who WANT TO LOSE WEIGHT WITHOUT DIETING.
The ACTIVE INGREDIENT REDUCES BODY FAT and helps PREVENT WEIGHT GAIN. SLIM Body Serum is a SURFIRE WAY TO LOSE UNWANTED FAT IN PROBLEM AREAS
***The ACTIVE INGREDIENT with clinically efficient which was tested on 1000 women.
Application: Apply the product daily in the areas of legs, abdomen, hips, arms and back. Gently massage into the skin.
Recommendation: Use daily to achieve the best results, slim body without dieting from day to day you will see a significant decrease in fat cells and a visible improvement in your figure without a diet.
HERO INGREDIENTS
Longan kernel extract/ has an inhibiting property on the fat cell tissue